Path Lighting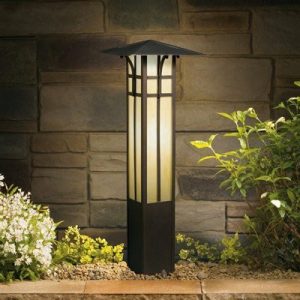 Path Lighting is the small pools of light are down at your feet, right where you need them to safely traverse from one location in the landscape to another. Hunt Irrigation can illuminate those colorful annuals; show casing a rainbow of colors all glowing and coming to life under a small and inconspicuous path lights. In professional outdoor lighting, it's the effect that is to be seen for years. For over a decade Hunt Irrigation has been using the design philosophy, To see the effect of the lighting and enjoying the aesthetic value of the path light fixture you have chosen.
Path Lights are the one fixture you will see everyday and should be a highlight of your landscape, whatever your taste may be you will find it in our extensive line of manufactures.
Up Lighting
This style of lighting is never seen in nature, so its unusual effect demands attention. Up Lighting is dramatic and is usually reserved for highlighting focal points. This technique's flair for drama augments large shadows that could be considered design elements in the scene themselves. Up Lighting is achieved by locating the source close to the ground and aiming the light upwards.
Wall washing and grazing, large specimen tree lighting and ornamental shrub illumination are all achieved through Up Lighting techniques.

Down Lighting
It's just as Mother Nature intended. Down lighting is the technique of lighting objects and areas from above. It imitates nature and creates the most natural effects. Fixtures mounted in trees can simulate moonlighting as the light filters through leaves and branch structure and cast graceful shadows and outlines on the ground. This technique is very desirable for safety and security lighting.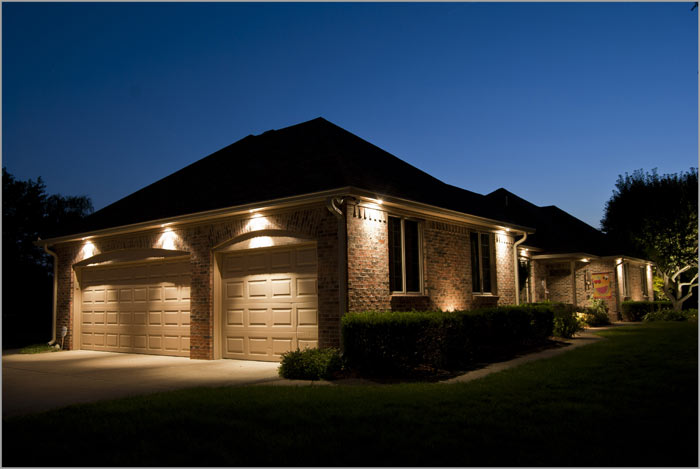 Deck Lighting
On a post or wall or under a railing, full-size or mini, our exclusive deck and patio designs extend your home's living space at night, highlighting the setting and enhancing the safety and security of the home's perimeter.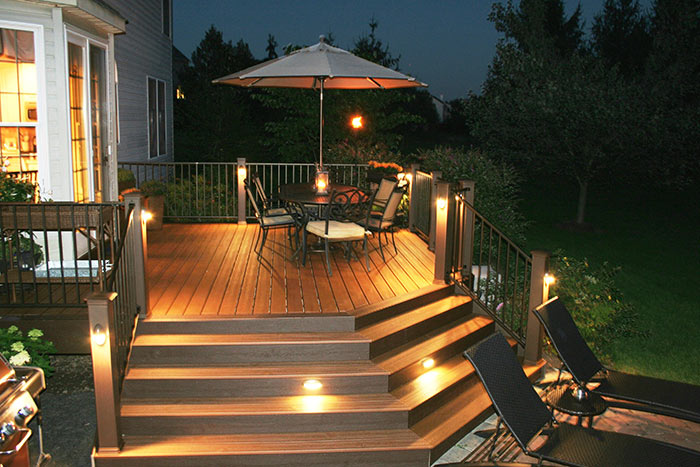 From simple, classic shapes to eclectic, imaginative designs that coordinate with your deck features and landscape area. Hunt Irrigation can design your deck and patio lights to add a unique element of style to compliment your outdoor setting. Deck Lighting adds the finishing touch to your outdoor amenities.